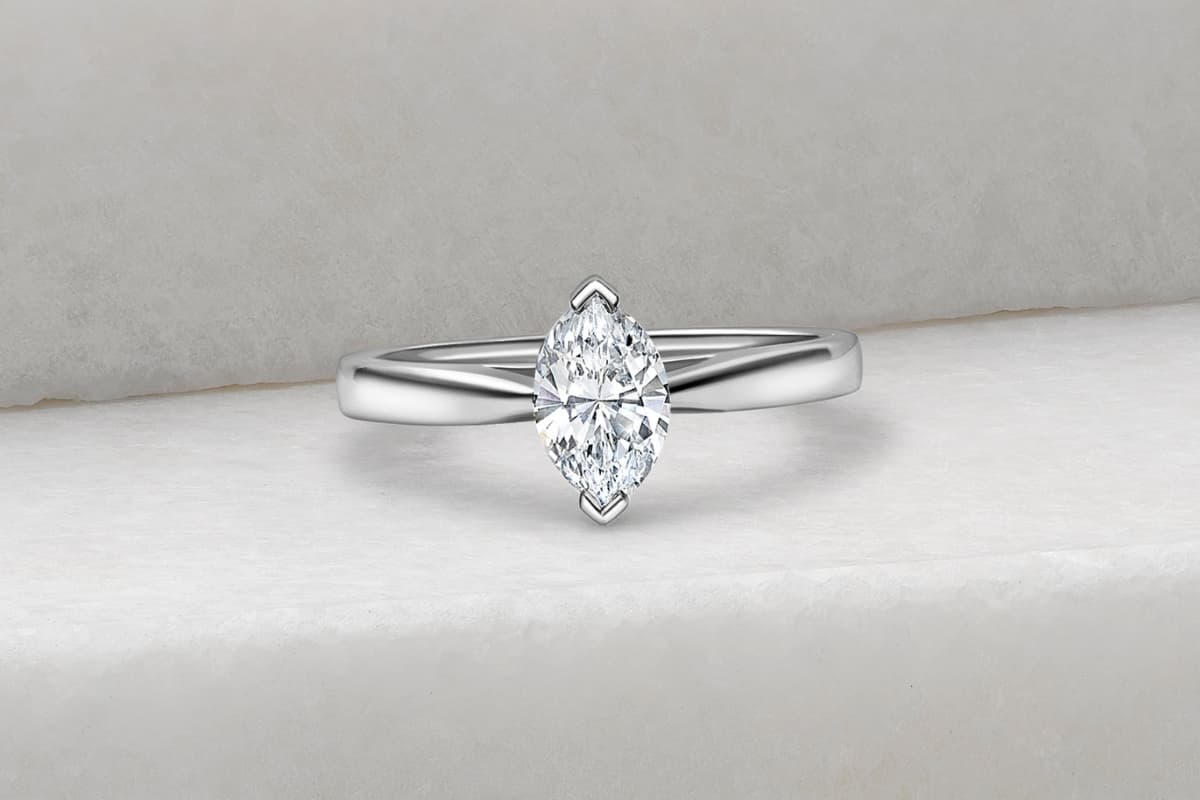 Marquise Cut Engagement Rings
Marquise cut engagement rings owe their attraction to the French monarchy of the mid 1700s. It is said that Louis XV requested a diamond be cut to emulate the smile of his beloved mistress, the Marchioness Madame de Pompadour. What greater representation of the love between two people, than a diamond that symbolises the emotion and adoration of a couple in love. Perfected in the 1900s to maximise light reflection and give us the modern cut we know today, the lustre and scintillation of a marquise cut diamonds make it a dream choice for engagement rings of today.
All our diamonds are naturally mined and ethically sourced
At Purely Diamonds, we believe in the magic of natural diamonds. Formed over billions of years and found naturally in the ground, these precious gems add to the story of your own diamond journey. We also make sure all our diamonds are conflict-free as the ethical mining and sourcing is very important to us.
Discover more about Marquise Cut Engagement Rings