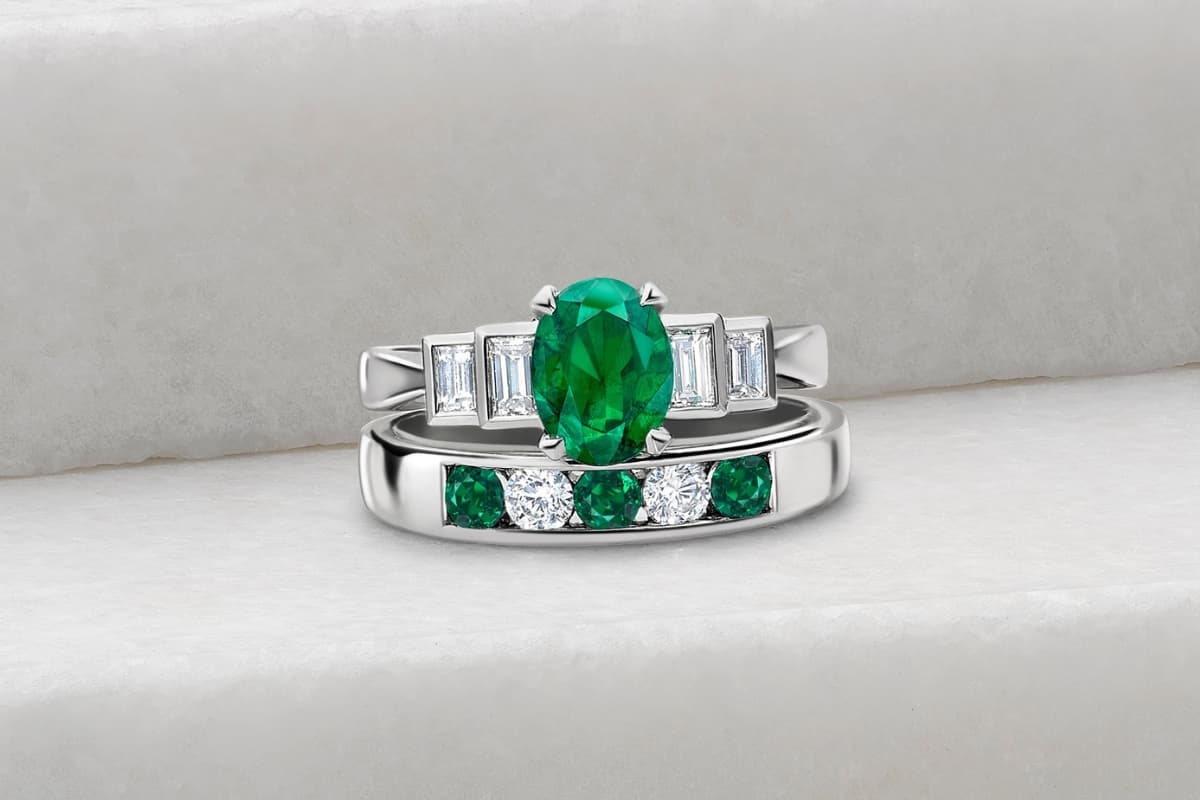 Emerald Gemstone Rings
Emeralds have long been associated with elegance and divinity making them the ideal pairing with diamonds. Our emerald and diamond rings are perfect for those who love all things green, as well as those that appreciate unique and beautiful gemstones. Available in an array of styles and designs, our emerald rings collection has been intricately designed to showcase the beauty of this green stone with the support of dazzling diamonds. Whether you're looking for an emerald engagement ring or an emerald eternity ring, we cater for all price ranges to get you something that suits your individual budget.
All our diamonds are naturally mined and ethically sourced
At Purely Diamonds, we believe in the magic of natural diamonds. Formed over billions of years and found naturally in the ground, these precious gems add to the story of your own diamond journey. We also make sure all our diamonds are conflict-free as the ethical mining and sourcing is very important to us.
Discover more about Emerald Rings