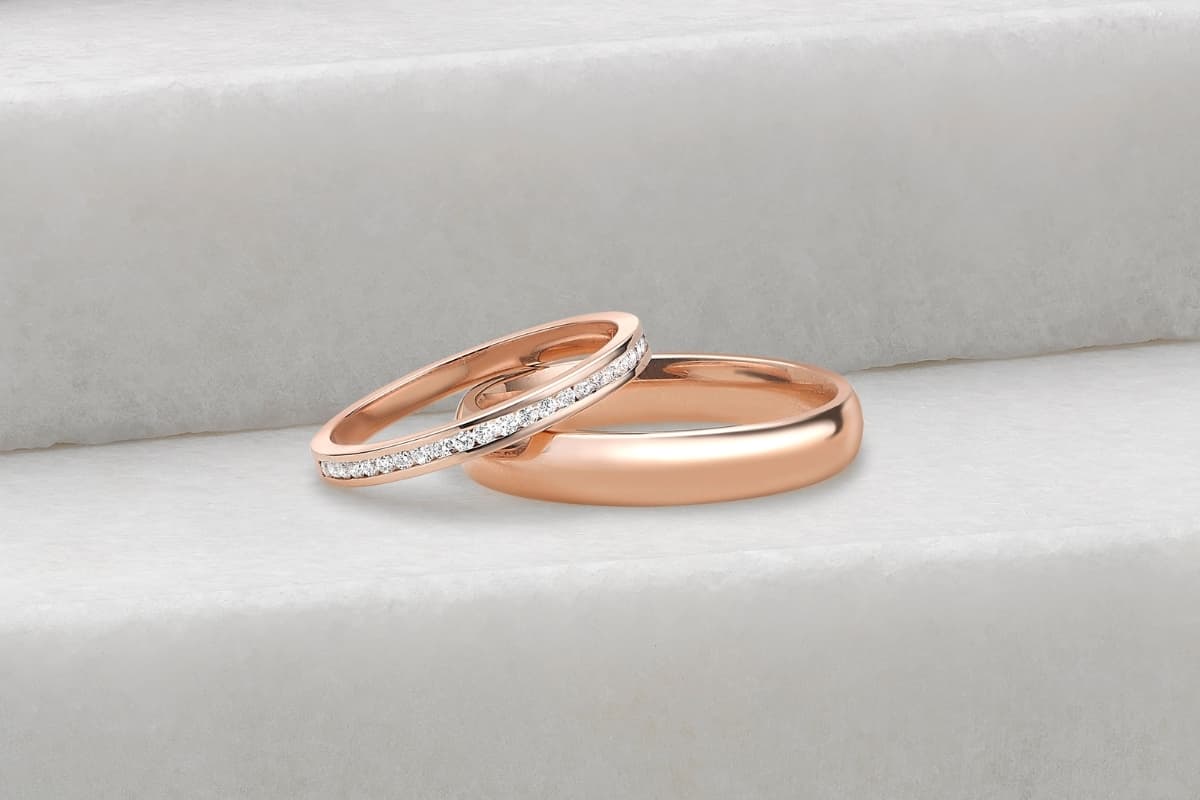 Rose Gold Wedding Rings
For those looking for something with a more modern look and feel, our rose gold wedding rings are the ideal choice. Available as both plain wedding bands and diamond set rings, the collection has something for every bride and groom. When copper is used as the added alloy to mix with gold, the result is this warm and contemporary metal that has risen in popularity in recent years for both men and women. The soft pink colour makes it a perfect complement to any skin tone and it provides a unique and beautiful exchange for your wedding vows.
All our diamonds are naturally mined and ethically sourced
At Purely Diamonds, we believe in the magic of natural diamonds. Formed over billions of years and found naturally in the ground, these precious gems add to the story of your own diamond journey. We also make sure all our diamonds are conflict-free as the ethical mining and sourcing is very important to us.